Fleas Ticks Heartworm Prevention - Rabies Vaccinations
At Toronto veterinary clinic, Yonge Street Animal Hospital, we're inclined to believe, as so many of our clients do, that our four-footed companions transcend friendship to become family. And like family, they need to be taken care of starting with an annual check-up including physical, blood tests, dental, etc. Your pet's annual examination should also include bringing a prevention regimen against fleas, ticks and hearworm as prescribed by your veterinary team.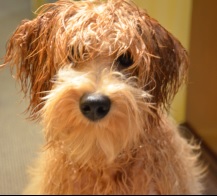 The ounce of veterinary prevention for fleas ticks and heartworm worth its lifetime of cure can be as simple as a topical solution applied between your dog's shoulder blades on a monthly basis.
Beyond physical discomfort, fleas are responsible for flea allergy dematitis or FAD in dogs and cats alike. Ticks carry any number of disease opportunities and are second only to mosquitoes as infectious disease carriers for human and animals alike. Parasites can be seasonal and may (as in the case of fleas and ticks) be external, however, it is also critical to prevent internal parasites as well.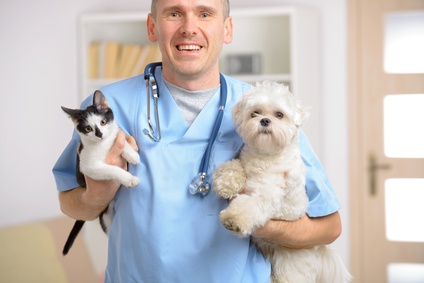 Heartworm is a parasite, specifically a roundworm carried by mosquitoes. Small and threadlike, heartworms can grow to be as much as a foot long and live in the heart, lungs and blood vessels, causing lung disease, heart failure and possibly damage to other vital organs. Heartworm affects both dogs and cats, as well as other small animals and can be fatal.
As part of any general examination, your vet will start with an oral examination (by asking you, the owner general health questions about your pet and then proceed to a tactile exam. Beyond the oral and physical exam components, your vet will also listen to both the heart and lungs (breathing) to ensure no underlying issues. And finally, your vet will palpate or feel specific areas of the animal including but not limited to the pulse, lymph nodes, legs, abdomen and other areas around the kidneys, stomach and liver.
Following the check-up and exam, your Yonge Street Animal Hospital veterinarian will typically make preventive medication recommendations and treatment suggestions including for example, updating vaccinations, parasite control including fleas, ticks, internal parasites and heartworm and any weight management issues identified. Depending on your pet's age, blood work may also be required.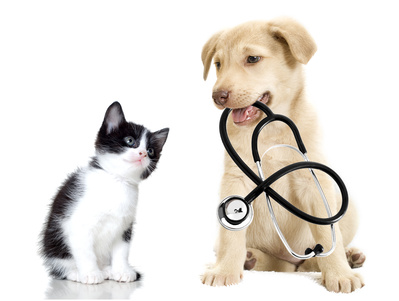 To schedule your next Toronto veterinary clinic, Yonge Street Animal Hospital appointment or annual check-up and fleas, ticks and heartworm prevention regime for your pet or should you have a question about any veterinary or emergency veterinary clinic procedures or services including spaying, neutering, care and management or dentistry, please contact us at 647-846-6806 or complete our veterinary appointment request form. We are pleased to offer early morning, late evening Saturday morning hours for your convenience.