Annual Vaccinations - Rabies Vaccinations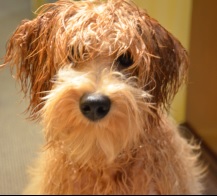 At Toronto veterinary clinic, Yonge Street Animal Hospital, we're inclined to believe, as so many of our clients do, that our four-footed companions transcend friendship to become family. And like family, they need to be taken care of starting with an annual check-up including physical, blood tests, dental, etc. Your pet's annual examination should also include bringing all vaccinations including rabies up to date.
Rabies is a contagious viral disease transmissible through saliva that can cause madness, drooling, convulsions, muscle spasms, diffulty swallowing, numbness and tingling and if left untreated, can lead to coma and death for animals and humans alike. Your vet will administer the vaccination to your pet either every year or every three years, specifically depending on the vaccine used.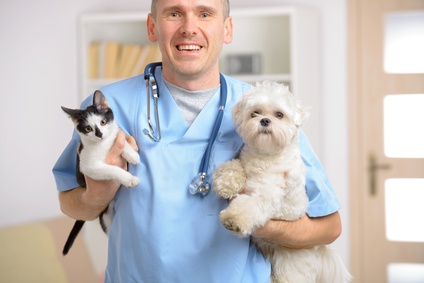 Whether for a feline or canine pet, vaccinations can play a critical role in ensuring the overall health of your pet. In addition to rabies, vaccines may include distemper, parvovirus, adenovirus, parainfluenze, bordetella, lyme disease, leptospirosis, feline rhinotracheitis, panleukopenia, calici virus, chlamydia and feline leukemia. Your Yonge Street Animal Hospital veterinary team will assess and administer the best appropriate vaccination protocol for your pet.
As part of any general examination, your vet will start with an oral examination (by asking you, the owner general health questions about your pet and then proceed to a tactile exam. Beyond the oral and physical exam components, your vet will also listen to both the heart and lungs (breathing) to ensure no underlying issues. And finally, your vet will palpate or feel specific areas of the animal including but not limited to the pulse, lymph nodes, legs, abdomen and other areas around the kidneys, stomach and liver.
Following the check-up and exam, your Yonge Street Animal Hospital veterinarian will typically make preventive medication recommendations and treatment suggestions including for example, updating vaccinations, parasite control including fleas, ticks, internal parasites and heartworm and any weight management issues identified. Depending on your pet's age, blood work may also be required.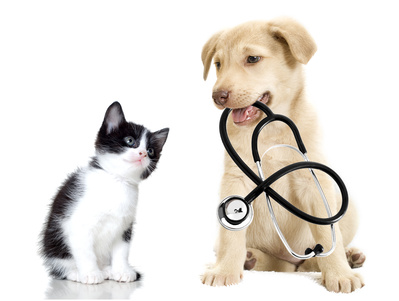 To schedule your next Toronto veterinary clinic, Yonge Street Animal Hospital appointment or annual check-up and vaccinations for your pet or should you have a question about any veterinary or emergency veterinary clinic procedures or services including spaying, neutering, care and management or dentistry, please contact us at 647-846-6806 or complete our veterinary appointment request form. We are pleased to offer early morning, late evening Saturday morning hours for your convenience.